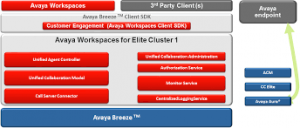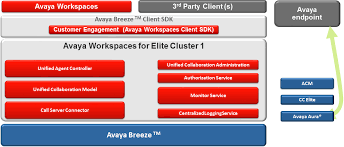 Avaya offering call reporting and recording solutions for IP Office, provided you have IPOSS and voicemail pro license. You can buy licenses for ACR from HTS Qatar, as we are the technology solution partner for Avaya here in Doha.
Detailed document of ACR available here https://downloads.avaya.com/css/P8/documents/101050080
Part of FAQ session.
Does Avaya Call Reporting (ACR) offer only reporting features?
Avaya Call Reporting offers call reporting, multichannel contact center and call recording.
2. Which segment of the market is ACR positioned for?
ACR is positioned forsmall and medium sized businessesthat require call reporting and/or
multichannel contact center for their existing or new IP Office deployment.
3. What are the deployment options for ACR?
ACR can deployed on-premise and via Partner Cloud Powered by Avaya.
4. Can existing IP Office Contact Center (IPOCC) customers migrate to Avaya Call Reporting?
Yes, existing IPOCC customers can migrate to Avaya Call Reporting based on the features and
functionality they are currently using in IPOCC.
5. Are there any discounts offered to customers migrating from IPOCC to Avaya Call Reporting?
A 50% discount will be offered on licenses, to customers migrating from IPOCC to ACR.
6. What PBX integration is supported by Avaya Call Reporting?
Avaya Call Reporting can be integrated with Avaya IP Office.
Is IPOSS mandatory for Avaya Call Reporting?
Yes, it ismandatory to include IPOSS when purchasingAvaya Call Reporting software.
16. Is deployment training available for partners?
Yes, partners can receive deployment training delivered by Xima Software.