FAQ on Wireless bridging and related permits in Qatar
———————————————————————————-
1- What is wireless bridging ?
A term for the the system to connect two networks using wireless . Also called Wi-Fi Bridge , google for more details !!
2- What is practical use of Wi-Fi Bridge in Doha Qatar ?
Many construction sites have adjacent porto-cabins which needs connectivity in between but difficult to pull cable. Some companies have buildings on opposite sides of the road but wouldn't get permission to pull fiber cables, some companies need backup to cables etc etc. Many scenarios.
3- Can we connect more than two sites ?
Definitely. There are point to point and point to multi point options available.
Licensing
—————-
1- Do we need licenses to do Wi-Fi Bridging in Qatar ?
Yes, Any external or outdoor implementation of wireless requires hand-on license in Qatar
2- Who is issuing the license ?
ICTQatar
3- How much does it costs ?
Depends on ICT decision. It used to cost heavily in the past but now a normal connectivity ( around 1-2 KM ) permit costs less than QR-3000/Year. And the licensing procedures simplified very much unlike in the past. You can discontinue the license whenever you want.
4- Who should apply for the license ?
End-user need to apply. HTS Qatar can help you on the process, we can act like a messenger.
5- Who will import the wireless devices ?
HTS Qatar ( www.htsqatar.com ) can import the devices once the end-user gets the license from ICT.
6- How many Kilo meters can we connect ?
There is no limitation. ICT Qatar will decide the license fee depends on the distance and other details.
Technical
————————
1- Do we need Line of sight between APs for Wireless bridging ?
Yes. Otherwise you need to connect through a third AP which has line-of-sight for both. ( Or else V-SAT , altogether different post. Btw VSAT is now very cheap in Qatar )
2- What Bandwidth can we get through Wi-Fi Bridging ?
Depends on the AP you choose on both sides and the distance. You have unparalleled selection of APs in Ubiquity AirMax and AirFiber which you can connect with GiGa speed to 100s of KMs. See the pictures attached. There are small APs costs less than QR-1000- which connects to 3-4KMs in 150MB throughput . Ubiquity offers the best Wifi bridging APs in the world and it is number one in US and Europe now. HTS Qatar is the official distributor and Value added re-seller in Qatar for Ubiquiti and Unifi.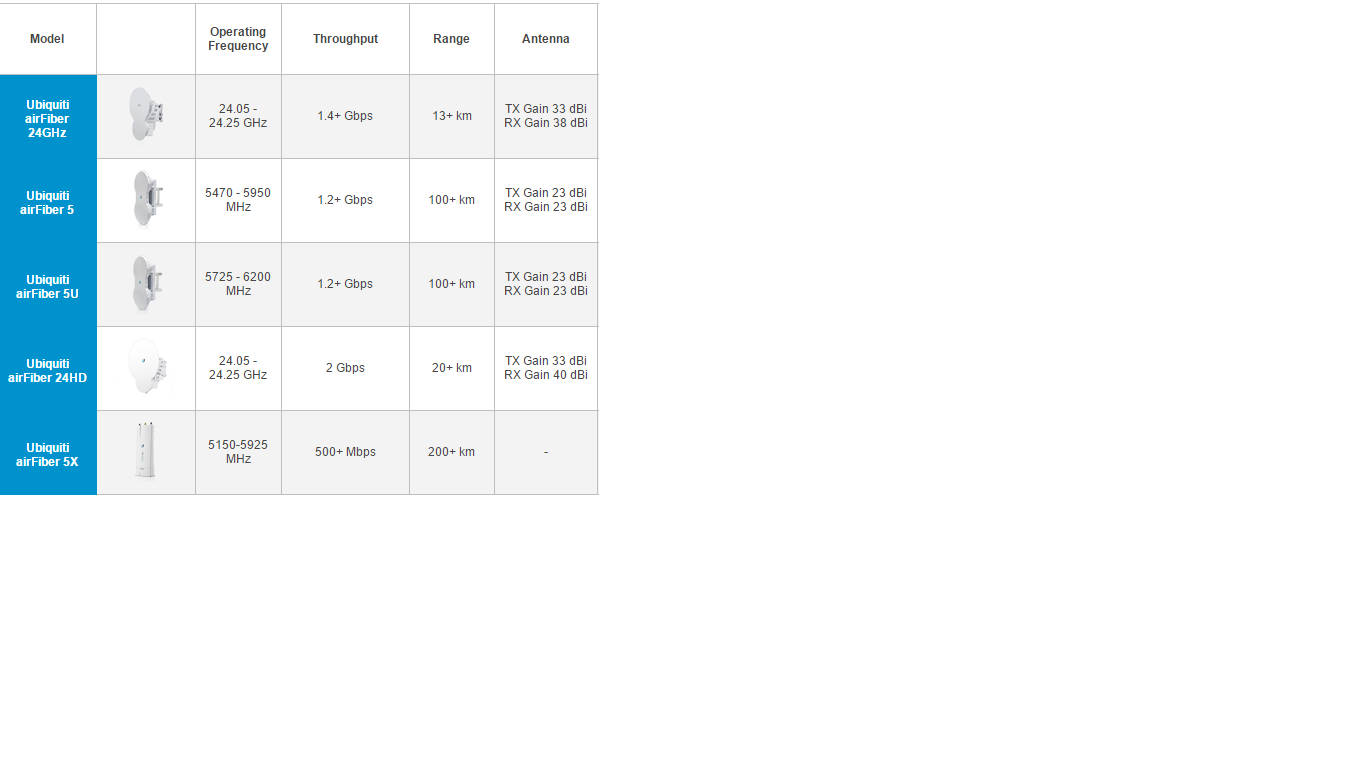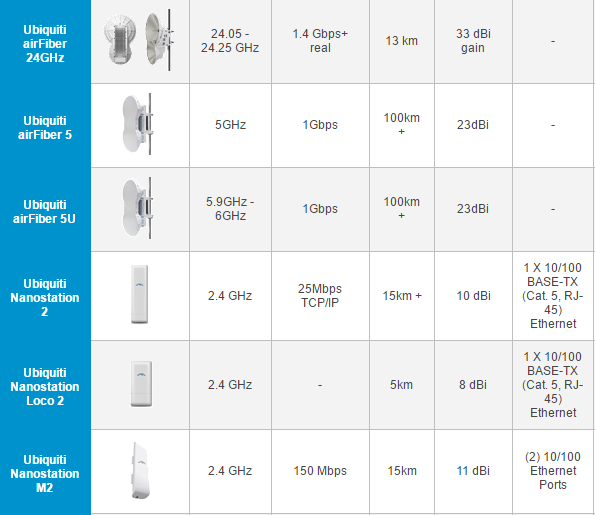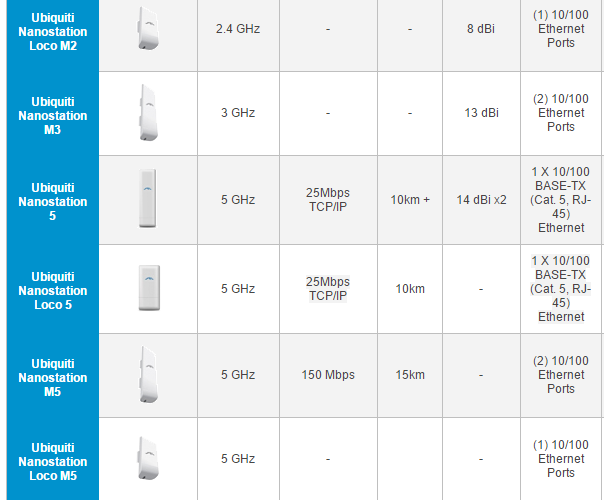 3- Apart from Ubiquiti Unifi APs what are the other brands HTS support ?
We support Cisco AIRONET APs. We are authorized partner of Cisco As well.
Contact
——————–
1- Who to contact for Wireless bridging or Unifi APs
Call 44775632 or 55124924 or send an email to sales@htsqatar.com
2- Do you have stock of Unifi APs.
We have all the indoor models generally in stock. For special type of units we may take 10-14 days.