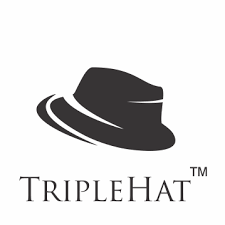 TripleHat Security Lab is a pure play information security solution provider from India. We deliver security assessments, threat intelligence sharing and security awareness as a service to clients. TripleHat's security team -"RedTeam" – assists customers from early stage threat detection to implementing multi-tier cyber defense solutions. RedTeam have extensive hands on experience in security services
Over the last few years we've worked with some amazing small businesses, non-profits, academic institutions, government organization and some reputed organization
We serve clients in whatever capacity we can be most useful, whether as a trusted advisor to top management or as a hands-on coach for front line employees. For every engagement, we assemble a team with the most appropriate experience and expertise.
TripleHat has experienced, well-trained and well-equipped security professionals who hold certification such as CCNA, CCNP, CEH, ECSA, ACSE, RHCE etc. All of our Security Analysts also have multiple years of real-world network security experience which they leverage to fully investigate and analyze security activity.
Red Team Testing
With our red team testing you can evaluate effectives of your teams readiness, IT security Defenses
SOC Management
Our experts manage your SOC effectively for better threat detection and mitigation SOC
SOC in a Box
SOC in a box will have commplete deployment and management of SOC in a single box
Vulnerability assessment
Evaluates the strength of your IT defenses against the attacks that are most likely to be used by attackers.
Cyber Defense
Our skilled, real world security practitioners provide end to end advisory and protection services
Cyber Attack Simulation
Can be used force top managers to answer and ask questions about thier current cyber defences.
MSSP Services
We help when it will be harder for you to manage and monitor your multi vendor device's security events.
Security Training
We provide training in C|EH, Acunetix and even in SIEM.
Contact us in Qatar – 00974-55124924
or send email to sales@htsqatar.com